So, I've been doing a lot of online research over the last couple of days checking out the blogs of other artists and crafters and joining forums - trying to find out as much as I can about this virtual world.
Yesterday I came across an art/design project entitled
BeaBiographer
which is an initiative by
The Blind Project
. This is a worthwhile charitable organsiation based in Delaware, USA and made up solely of volunteers using their talents to empower victims and survivors of the commercial sex trade in Southeast Asia. The Blind Project is creating a sustainable style brand called Biographe. The aim is to empower the women and children entrapped into a life of sexual slavery by teaching them marketable job skills in fashion design and production and offering them a new way forward.
The BeaBiographer is a design competition that invites the general public to help tell the stories of the victims and survivors through their designs. There are 3 different stories told based on the true lives of the women the Blind Project aims to help. Based on one of these stories I have come up with a design which I have submitted. My idea is entitled 'Unshackled' and depicts the story of one woman 'Em' who you can read about on the
BeaBiographer
website. Her story did not have a happy ending at the time of writing but the concept is about writing the next chapter of her life and hoping that she finds a way to become unshackled, figuratively and oftentimes literally, in the same way that she helped other women to be free.
This is a great opportunity for artists and designers to showcase their work while at the same time helping to raise awareness of the plight of many women and chil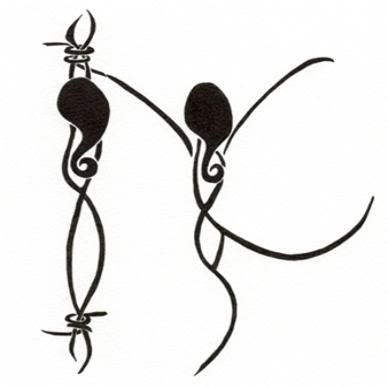 dren in Southeast Asia.
The closing date is not until 15 September and I will be calling on everyone I know to vote for me between 16 September and 7 October - I will be making as much use of Twitter and Facebook as I can to generate votes! There will be 5 finalists for each of the 3 survivor stories (15 finalists in total). The winning entry from the finalists will be decided by the competition judges and will be incorporated into fashion items, printed for a gallery exhibition and used in advertising campaigns so you can imagine how amazing it would be to win. There are already some brilliant entries on the BeaBiographer website but you never know, maybe mine might strike a chord!